---
Welcome to Nipissing Propane
Call us today at (705) 494-6000 for all of your natural gas and propane needs
---

Energy Efficient Appliances
Nipissing Propane and Appliances is proud to offer energy efficient natural gas and propane appliances. Off-grid living? Frequent power outages? Power unavailable? We have heaters, fireplaces, ranges, water heaters, fridges, freezers, and more designed without any need for electrical power!

Propane Gas Authorized Retailer
We fill all sizes of cylinders from 5lb-100lb, including 33lb forklift cylinders. Our on-site fuel dispenser provides filling service for RVs and vehicles with permanently mounted propane containers* We also re-certify expired cylinders and make them look like new again.
YOU'RE IN GOOD HANDS
Five Points that define Our Reliability:
1. Family owned and operated since 2015
2. Fast and friendly service
3. Off-Grid Propane Appliance Specialists
4. Certified Professional Technicians
5. Value and Peace of Mind – Standard
What we do
Services That We Offer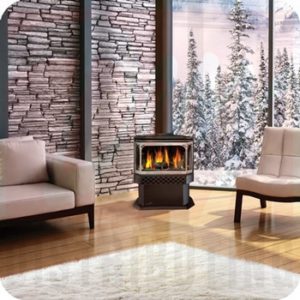 New Installation
At Nipissing Propane and Appliances, well sell and install quality propane and natural gas appliances from brands we trust. Whether you're in the market for a new furnace, fireplace, range, garage heater, or a propane fridge or freezer, rest assured that we have the products and services you need.
Repair & Maintenance
It is our experience that our recommended brands are reliable, perform as desired, and have most or all parts readily available. There is nothing worse than your furnace or water heater failing during the winter months. Trust our certified, trained professionals will respond as quickly as possible with friendly service. We service nearly all makes and models of natural gas and propane appliances.
Cylinder Re-certification
Nipissing Propane and Appliances also provides cylinder re-certification services. If you own an expired propane cylinder of almost any size, bring it in for a free estimate. Re-certification typically requires 2-5 days to complete. Your cylinder will look like new again.
Cylinder, RV, and Auto Propane Filling
We can fill cylinders up to 100 lbs and permanently mounted containers on RVs and propane-fueled vehicles. Would you pay for a full tank of gas if you have half a tank already? Of course not! We only charge for the propane we fill – No flat rates!
Check Out Our Latest Aticles
Hello Nipissing! If this is your first visit to our website, or you've been here before, you may have noticed that areas of the...
UPDATE – HOLIDAY HOURS We will be open Friday, December 23rd from 8am-5pm We will be closed Saturday December 24th, Sunday...